M-97 RESUSCITATION / PAEDIATRIC TROLLEY
Enquire about this item »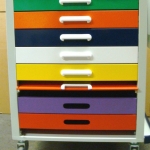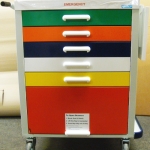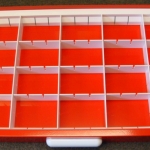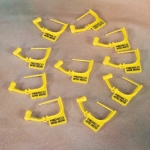 M-97 RESUSCITATION / PAEDIATRIC TROLLEY
Model Number:

M-97

Model Name:

Resuscitation/Paediatric

Dimensions

W:745mm D:575mm H:970mm

Category

Resuscitation paediatric trolley
Description
M-97 Resuscitation/ Paediatric Trolley.
The M-97 Resuscitation/Paediatric Trolley is the latest addition to our quality range of trolleys.
Built to the same high standards as the PT-98 paediatric trolley, The M-97 is able to unlock all of the drawers with the same proven design as our Standard resuscitation range of trolleys and with the folding flap in the closed position can be sealed with our SS-2 Security seals.

Features of the M-97

Qty 7 Standard 3" drawers
Qty 2 drawers are fitted inside the folding flap enclosure.
With the folding flap in the closed position the trolley can be sealed with a tamper evident seal, which can be easily broken for instant use.
All of the drawers are fitted with extended runners.
The trolley has an integral space for the E & CD size oxygen bottles.
Model Shown is the M-97 Basic
Other options and colours available on request